I wrote this a few years ago, but I didn't have a blog back then, so I thought I'd share it here...
Dear Shower... ~ I just wanted to take a moment to appreciate you...
There are SO many reasons to be thankful for you... You never cease to amaze me, the way you send steaming hot water spraying out of the holes in your head...
& The way your hot water crashes down on me
& instantly soothes my aching back or neck
or any sore muscles I may have after a tiring day...
You have the ability to rinse the
morning drool off of my face...
or get the shampoo out of my crazy-long hair...
If I'm stuffy, you clear my head...
If I feel the need to cry, you rinse away my tears...
& When it's cold, you wrap your warm spray
around me, keeping me from getting goosebumps, which is especially helpful,
if it's time to shave a forest from my legs...
Your water wets my washcloth & helps to suds up the soap, so I can get squeaky clean each day...
I love that you keep me from stinking!... & You don't seem to mind if I'm in for 2 minutes or for 20 minutes, you always give me the same, wonderful, treatment. Your hot water never seems to run out... I like how you're temperature is flexible. You can be just nice & warm, for my tender skin, or scalding hot the way my Sweet Mr likes you.
You are so accommodating. You let my Sweet Mr sit on his shower-stool when he visits you, but you always let me stand up...
& When I open your door & climb out to find my soft fluffy towel, it feels great to know that you'll be there waiting when I need you again....
I know I am SO lucky to have you & that there are many people across the world that would love to have you too, but don't. I wish they could feel your warm wet spray & cleanse themselves too...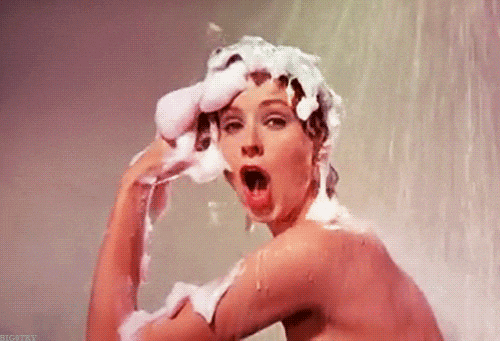 Thank-you for being so warm & comforting to us... We love a good hot shower!!
I made these ads through Amazon, in order to advertise here on my blog, in an effort to help support my sweet hubby, in the manner to which he has become accustomed.
I may or may not receive a tiny percentage from some sales. Please click here
& make your purchases at Amazon.
Be sure & scroll ALL the way to the bottom,
so you don't miss anything.
Thank-you!!