Tonight was my 35th class reunion.
It was a casual gathering of classmates,
at our local Buzz Inn Steakhouse.
Nothing fancy.
For weeks (maybe months), I have known about the reunion & figured I'd probably go to it. My hubby & I have gone to most of my reunions. It's always fun to see everyone.
Normally, I am with my hubby, or meet up with friends when I go to a reunion. This year, I had plans to go with my friend, Carrie, who recently moved to Oregon, but she got sick the day before & ended up not driving up here. I'm sad she didn't get to go. She would have had fun. I would have loved to have her there with us. Tonight I went by myself. Alone... I really struggled with myself all afternoon about going. Should I go? Or should I just stay home with my sweetie, like every other night. I was on the fence about it for hours. There's still that shy little girl inside me that really struggles with getting out there & being with the people. I know nobody ever believes that I'm shy, but I truly am. I'm just good at masking it. Inside I'm still that little girl, who wants to run & hide behind my mommy's skirt... I'm torn between the super fun, outgoing personality I get from my dad & the loving, quiet, awkwardness I get from my mom. It's a real dilemma!
I'm thankful for all of my traits & I think genetics is a pretty amazing thing... & I'm thankful that I'm really not afraid of anything & that I'm a conqueror. I've always said, "I'm not a worrier, I'm a warrior".
Tonight I'm also thankful that I am good with people. Strangers even... My hubby told me, "Just go & have fun". Of course he was right. I REALLY "needed" to go & to see people & actually just take the night off from all of my other jobs here at home. A few hours, with no responsibilities. I can do this!
SOooo... I went in & combed my hair & got myself dressed in the outfit I had picked out several days ago. I felt good. My hubby liked me in my outfit (he could care less what I wear, he just loves me in anything). I asked him one last time if he wanted to go along with me, but he turned up his nose. My man hates crowds & noise. I was still struggling with my inner shy girl, but after a few Facebook comments & private messages with some classmates, I made the plunge & went out to start the truck, then came in to put my socks & boots on... I brushed my teeth, gathered up my wallet & smooched my two loves a good-bye & headed on down the road.
As I was driving to the reunion, I cranked up my usual traffic music & sang to my heart's content. Very loudly. If I wasn't so shy maybe I could have become a singer. For now, I just settle for being a closet singer... Anyhow, singing soothes my soul. I love the sweet peace in my life, even when I'm about to do something that makes me completely uncomfortable, like walking into a crowded room full of people I used to know a little...
I got this & I'm gonna try to own it.
Do you go to your reunions? If not, you really should!... If I can do it, ANYbody can!... I mean, seriously! These are the people of our youth. It's where we started. Not only that, but we are all the same age. If you think you're old, they're old too, so not to worry! Man, if you think your aching back hurts when you try to move, there will be a room full of people with the same aches, pains & ailments that you have. I'm not kidding you!
Once I pulled in to the parking lot & found a space to pull our big truck into, I hopped out of the truck & walked right on in to the restaurant. Never been there before & no idea where I was going. Charged right on through, until I saw some people I knew. First up, my old crush, since the third grade, Donny. He seemed as happy to see me, as I was to see him. We hugged. Kenny was right beside him & I hugged him too. John wasn't far behind... This would be the night of a thousand hugs for sure.
I made my way around the room, greeting several old classmates, some I was barely acquainted with, some I knew well. I never really minded being there by myself. I was never alone... John & Rolf both insisted when I needed a Pepsi, to put it on one of their tabs. SO kind. I was well cared for, as usual. Donny kept me in stitches. That boy is a crack up! Have you ever known people that you wished you had been friends with back in the day? People that you would have been great friends with, but you were too shy to have any more friends... How about people you were friends with when you were a wee tiny, but as you got older you drifted apart? They were still always there, but you each had other, closer friends as you grew up. It happens quite a lot, it seems.
I think, for me, because of Facebook, it feels like we are all friends. Facebook keeps us all a bit more connected. I like it. People I probably wouldn't normally have contact with, are connected in a way we never had when we were young. It's nice. Our class, is a class all on it's own. Good people. Even if some of us didn't know each other that well, we are all kind towards each other. Good, decent people. Just like my friend Molly said after the reunion, "I think our class is a group of really quality people". It's true. They are.
Tonight, I had a lot of laughs. I probably smiled for hours on end & I stood up & mingled around, the entire time. Hours, in fact. I stayed much longer than I thought I would & I enjoyed catching up with our classmates & getting to know some of them better. I've always had a fondness for reminiscing. I'm kind of a nostalgic girl. I forgot to take my camera, but there was a lot of picture taking going on. Here's the crowd we had there tonight, of our class...
Here I am with Clay & Mike...
I wanted Stormy to make a goofy face with me, lol.
A lot of my close friends know that one of my life goals is to be able to inspire others. I do "try", but how do you know for sure if you are, right?... Tonight it blessed me SO much to know that somehow, people really are inspired by me. It was amazing... & As I sit here typing, I am actually sobbing quietly, thinking of all of those hugs & time after time, the whispers in my ear, "I love your Facebook posts", "I really love all of your paintings", "When I go online to Facebook, I look for your posts", "You are the bright spot in my day", "I love it when I read about you & your honey, you make my day", "You are such a light", "I read your blog & its such an inspiration to me" & so on... Really??? I mean, I know I write stuff, but I never know if people actually read it, so it was amazing to hear that & be reassured so much... This super shy girl knows that she is doing something right. As surprised as I was to hear that people really are reading what I write, I am also pleased that I can do what I have always hoped to do... I aspire to inspire... & Folks, if someone inspires you, let them know it. We shouldn't just keep that stuff for people's funerals.
Throughout my night at the reunion, I sent a few sweet, loving text messages to my hubby, just so he'd be reassured that I hadn't forgotten him (I could NEVER forget that man!) & just as I was saying my good-byes, my old dinosaur phone started buzzing in it's "left pocket" (That might be an inside joke, lol). It was my sweetie. I had been gone for five hours & he was getting hungry. Poor guy!...
There were very few people left in our group now, so I said my good-byes to the rest of my classmates & took myself out to the truck to head on home. I sent my sweetie a text & said, "Turn on the oven" & I drove north. I sang all the way.
Tonight, I stepped out of my comfort zone...
& I lived.
It was a great night... See ya all again in five years...
Better yet... See ya on Facebook tomorrow....
& Thanks, Rolf, for the Pepsi!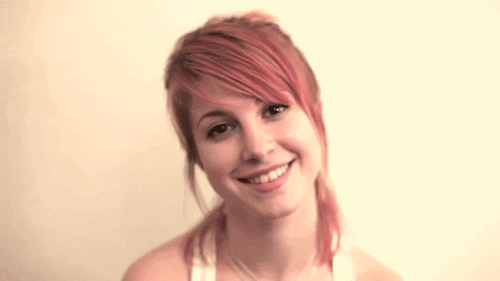 I made these ads through Amazon, in order to advertise here on my blog, in an effort to help support my sweet hubby, in the manner to which he has become accustomed.
I may or may not receive a tiny percentage from some sales. Please click here
& make your purchases at Amazon.