Life is so full of ups & downs, isn't it?
One minute, you're going along, just fine, doing your daily routine, then, "Whammo!", something comes along to smack you out of your sleep.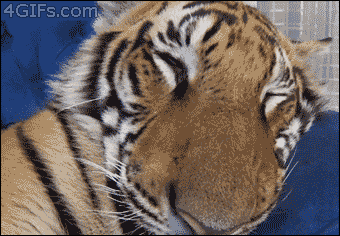 For instance, yesterday, for me...
It was kind of like any other routine Friday.
Get up, plug in sixteen lighted Christmas trees (it is December, after all), let Gypsy out, dole out the meds so I don't forget before I leave (he has to take them at specific times every day), make the coffee, serve it in the living room to my hubby, then sit a bit & sip my own, sweet creamy coffee, before getting myself ready to head out for an afternoon of work, away from home. Then I give my hubby his meds & a hug & head for the hills, so to speak... Every day has some of the same things of the days before & the days to come... My life is far from exciting, but I wouldn't have it any other way. I know in my heart, without a doubt, I am exactly where I'm supposed to be. Last night was the Christmas party for the place I sometimes work at. I asked my hubby if he wanted to go, but he opted not to this year, since we live nearly 34 miles away from there & he just didn't feel up to having to hang out for the afternoon, waiting until the party & I couldn't just run home to get him after I got done. It's very uncomfortable for him to sit in one place for too long & we all know he can only stand up for a short minute, with his poor feet. Does he like to go out to dinner? YES! He gets SO sick of just sitting at home. He just didn't know if he could stand being out for that long, so it was his call. It would be a REALLY LONG day for him, which is hard enough in itself. Traffic seems to be thick on Fridays, I have no idea why. I gave up trying to rush, it seems pointless. As much as we'd like to, we can't control the roads or the people on them. Trucks & more trucks this time. Everywhere... My workday rushed by in it's usual blur, as I scrambled to get stuff done as fast as possible, since the party would be starting before my usual time of being done... I called home before leaving, since my cell phone isn't topped up right now & I wanted to check on my sweetie. I made sure he was doing OK & had eaten something, since I'd be home late & it was way too long for him to wait to eat. "I ate the rest of my pizza a couple hours ago" he said, so I was glad for that... We said our I love yous & I miss yous & I told him I'd see him in a few hours & I rushed over to the restaurant, to meet my crew & their dates for dinner.
The room was filled with a lot of loud, happy chatter as we all visited & got caught up on some of life outside of work. We ordered our food & savored it as we visited some more.
Then came the white elephant gift exchange, which I had chosen not to participate in this year. I just didn't have an extra dollar to spare & although I had my art prints & note cards I "could have" used as my gift, I had used them for the past few years & pretty sure people were tired of seeing them.
I had ordered dinner "to go", so I could bring it home for my sweetie & at least he would have a super yummy meal. My bosses are kind & said I should absolutely take him something. We are so blessed with kind people around us.
Once his food came in the bags to go, I was ready to head north, back home, so I could be with my hubby for the rest of the night. It was getting late & I had a long drive, in the dark, which I don't like. I was grateful it was late though, since it meant there was probably no traffic & I could breeze right home, as fast as possible... Boy was I ever wrong. There had been a terrible windstorm all afternoon & it seemed to be picking up speed, just as I was leaving town.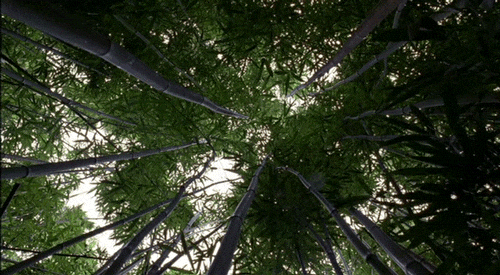 I made my way on the old familiar roads & as I approached the freeway, I saw the flashing lights for the "Metered Ramp" onto the freeway. What??? After 8 pm? You're kidding me!!... By now, it was POURING rain & I had my windshield wipers as high as they would go, just to see a tiny bit. It was BAD!! Once I'd passed my turn at the stoplight to enter I-5, I turned on my left blinker & carefully made my way into the lanes, before the "exit only", which comes right when we get on at that on-ramp... In only a minute, I realized it was not gonna be a quick trip home. I-5 was nearly a parking lot. Stopped & then creep, before stopping again. Ugh!!
Needless to say, once I got home, I was thoroughly & COMPLETELY exhausted! My two loves were so happy to see me & I had even felt Gypsy on the doorknob, as I was trying to open the door, lol! We all got our hugs in & I took off my coat & boots & got my sweetie his dinner. I reheated his prime rib meal that I had brought for him & served it to him on the bed (where he usually eats every night). Then I doled out the meds & took my shower. It was now nearly 11 pm. Quite honestly, I could have gone straight to bed, but I knew it was out of the question, since there was still an hour or so before our normal bedtime, but when the opportunity came, I took the first chance I could to crawl in bed.
Normally, we both go to bed at the same time & watch old DVD reruns of old shows, like Magnum P.I. or M.A.S.H. or Green Acres, together, as we fall asleep. Tonight, he opted to sit out in the living room, playing a fishing game on his laptop, so I unplugged most of the lighted Christmas trees, aside from one easy to get to tree, so he could still see to maneuver around & I crawled in bed, to watch Magnum... I fell asleep a couple of different times as I watched & every time I woke up, was surprised my sweetie still wasn't in bed, but I dozed as Magnum played on...
Pretty soon, I heard him in the bathroom & he crawled in with me & we watched the TV for a bit, before rolling over to sleep.
I'm short & he is tall, so when he sleeps behind me, I fit right into him. This is our normal fall asleep position & we have synchronized sleeping, so when one of us turns, the other does too & so on. We're mostly always touching... With his giant, warm body spooned around me, I slumped right in & fell asleep...
I don't even think two minutes went by when I heard sniffling. My stomach sunk inside of me. I quietly listened & prayed silently, without moving. Soon after, I felt his entire body shuddering with quiet sobs, against my back. His arms still around me. Heart-wrenching!...
As completely exhausted as I was, I could not ignore his pain, so I sweetly said, "Babe, what is it?" & he burst out in full on crying behind me now & started saying what a failure he was & "Everything I worked so hard for in my whole life is lost to me", "I feel so useless & worthless", "I'm such a failure" "& I can't even provide for my family anymore". What do you say to a man who is so completely lost to himself & distraught? I reached behind me with my foot & started rubbing his calves with my foot, all the while I was still in his arms, with him crying. Knowing this helps him relax, as I had done it SO many times in night's past... I prayed for the wisdom & the right words to say before I spoke. Then I said, "Do you know how precious you are to me?" "You are worth SO MUCH to me & I am SO grateful to have you here with me" "You mean the world to Gypsy & me & we couldn't get through our days without you". He responded with a quiet, "Thank-you", but was still shaking with sobs & tears behind me. Then I told him, "You're my best husband, you know" & through his tears, he said, "I didn't know you had more" & we both laughed for a split second & I told him, "I love you with ALL of my heart, babe & you are SO precious to me. You are a wonderful man & we have a long & successful marriage together & that is HUGE & such an accomplishment in this day & age. Almost unheard of. You are not a failure. Not at all"... In a minute or two, I heard him sniffle again & quietly say, "Thanks Babe". Pretty soon, I heard him breathing like sleep & I knew he would be OK, so I let myself relax & fall asleep. By then it was really late (or should I say early?) & I was bone-weary, DOG-tired!!
Just recalling the events of the night last night, brings a lump into my throat & tears to my eyes. Dealing with raw emotional stuff is the most exhausting thing I've ever had to do.
There's a reason why these things have been on his mind more lately, but that would be another whole blog post. If you've followed along with me, you may have read my blog about "Freakish Family Failures" (if not, it's in the "Archives") & it has to do with some of that junk, plus the fact that we have no money & lots of bills to pay each month... The holidays can be so hard for some people & Christmas is especially hard on my hubby. He longs for the days when he could go shopping & buy whatever he wanted for me, so he could surprise me with gifts under the tree. He would get such a joy from it. He also misses finding his gifts from me under there. He is just like a little boy with those things... All of these things compiled, make him so sad these days & he truly misses his old self & the things he used to be able to do... None of it matters to me, aside from him... If I can keep his spirits up & make sure he is safe & feels loved, then I've done my job.
I made these ads through Amazon, in order to advertise here on my blog, in an effort to help support my sweet hubby, in the manner to which he has become accustomed. I may or may not receive a tiny percentage from some sales. Please click here& make your purchases at Amazon.
THANK-YOU!!!
Please comment below.